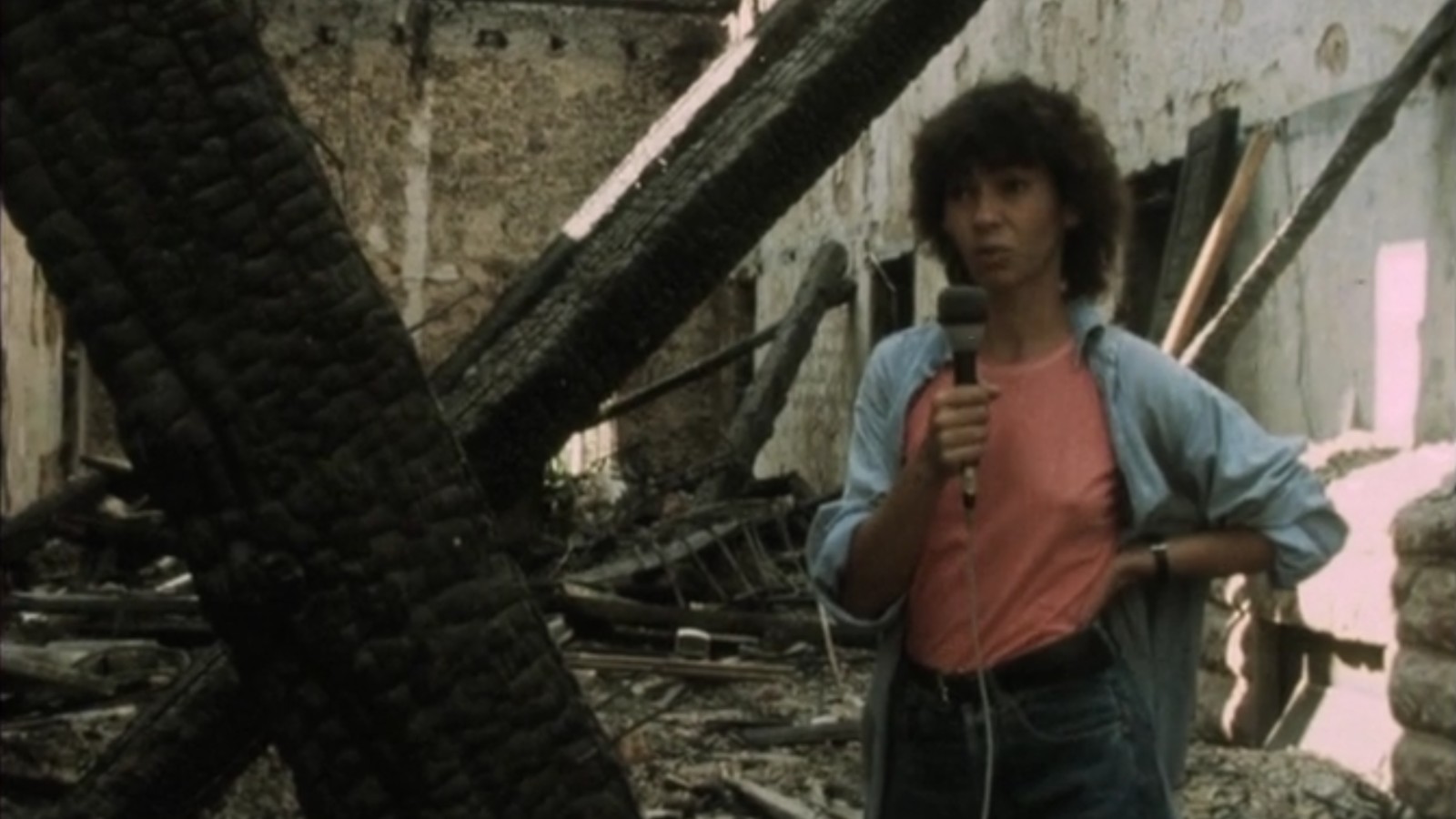 This event has passed
JOCELYNE SAAB
Lyrical and uncompromising, the films of Jocelyne Saab (1948-2019) are at once landmark works of Lebanese cinema and masterpieces of the essay film form. The poetic voiceovers of her movies recall Chris Marker, and her fragmented, diaristic images are reminiscent of Jonas Mekas. But Saab's poetic vision, and her intimate interactions with the displaced, the exiled, and the voiceless, mark her films as uniquely her own. Trained as a radio and television journalist, Saab turned her attention to nonfiction films in the wake of the Lebanese Civil War. Her epic, impressionistic trilogy of documentaries about Beirut that followed captures a city at once wounded, mournful, and bristling with life and energy, chronicling a moment at which "a kind of bitter poetry has replaced the carelessness of the past."
Beirut, Never Again France, 1976, 35m French with English subtitles Gunfire and song mix with a poetic voiceover written by the Lebanese writer and painter Etel Adnan in what would become the first entry in Saab's "Beirut trilogy," which searches for traces of life amid the bombed-out buildings and errant fires of a ghost city, where even the children have become soldiers, looters, and scavengers.
Letter from Beirut? France, 1978, 48m French with English subtitles Dreamlike, melancholy, and cautiously hopeful, this epistolary film finds Saab returning to a Beirut that has irrevocably changed, where she wanders the streets, rides buses, chats with refugees and peacekeepers, and reflects on the war's toll during a brief moment of peace.
Beirut My City France, 1982, 35m French with English subtitles Considered by Saab to be her most important film,?Beirut My Cityreturns Saab and her collaborator, the playwright and director Roger Assaf, to the shell of her former home following Israel's 1982 invasion, finding small glimmers of hope in the chaos of refugee camps and the rubble of decimated neighborhoods.
Tribute to Jocelyne Saab: The Beirut Trilogy